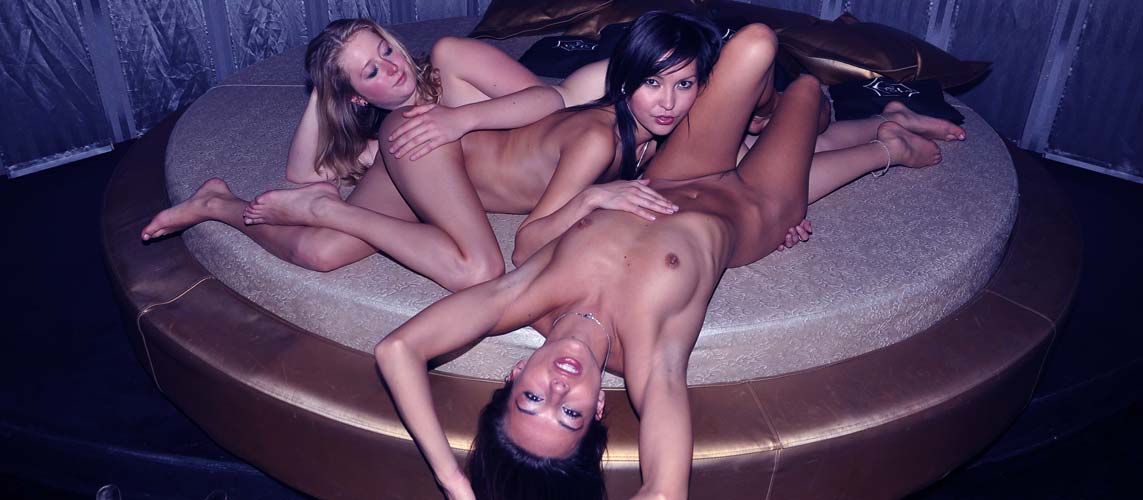 Naked Girls Videos
Whether it's in a private setting or in the public eye, there's one thing all the girls of Naturally Naked Nudes have in common – they thoroughly enjoy frolicking around naked! In the naked girls videos presented here, a large range of activities are on show. Some of the girls are into exercising such as bicycling, roller-blading, swimming, rowing, running through the countryside, or dancing the night away in night clubs. They even throw Frisbees to each other in parks, much to the enjoyment of on-lookers. Others prefer more relaxed pursuits like strolling down the streets of Barcelona, doing yoga, rubbing oil all over their own bodies or playing games like Twister with each other. They also take delight in traveling the world, and can be seen on the beaches of Greece, visiting nudist colonies in Spain, and boating in the beautiful waters of the Sydney Harbor in Australia.
Public nudity holds no embarrassment for the girls of Naturally Naked Nudes. Watch their naked girls videos as they interact with large crowds while walking in the streets, or allowing themselves to be photographed or drawn in life-modelling classes. In more private indoor settings, they take showers, roll around on the floor, or  cat-crawl over couches. Some even take to showing off their toned bodies on pool tables!
Purchasing the Naked Girls Videos
Buying and downloading the videos from the Naturally Naked Nudes shop begins by watching the trailers of any particular video. When one catches your eye in particular, press the "Add to cart" button and proceed with purchasing and downloading that video. You can also create an account which details all your purchases and allows you to download the videos again from the NnN store via the "MY ACCOUNT" page. Buy 5 videos and you will receive 1 free video of your choice. The frequently asked questions (FAQ) section  answers several questions specifically about the purchasing process.
Let the naked girls videos enchant you. The girls had fun doing them, and it shows!

 videos are listed in alphabetical order


Any charges through our payment processor Zombaio will read ZOMBAIO.COM on your cardholder statement for the merchant FBM Media Group, CY. Any transaction processed through this site is monitored and secured by ZeroScore.com Anti Fraud Service. All on-going queries or concerns regarding payment accounts made on this site using Zombaio can be made online via Zombaio Support.