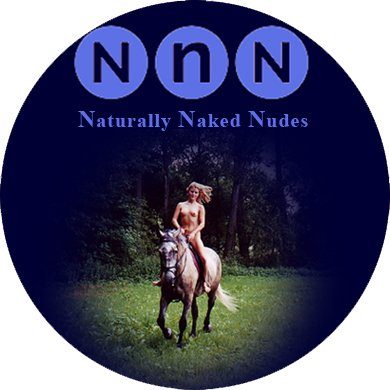 Want to know the details of how you can purchase downloadable videos from the Naturally Naked Nudes store? Or how to get a free video after you have purchased 5 or more videos? Or maybe you have other questions regarding the checkout process and payment options?
Click on any of the questions and read the answers to your queries. Public nudity videos are our specialty, and we encourage you to view our videos!
1. How do I purchase a downloadable video?
1) Go to any of the individual video pages listed on the video page.
2) Click the "Add to cart" button, positioned  just under the listed price of the video, then proceed to the checkout.
3) Fill in your name and email address for credit-card purchases, or only add your email address for Bitcoin purchases. You can also create an account while purchasing videos that will enable you to return at a later time to either download purchased videos or buy more videos via the "My Account" page.
4) Confirmation of purchase by credit card will be sent by Verotel to your email account, followed by a second email with the link to the video(s) you bought.
5) You can download the video(s) from the links on the email, or login to your "My Account" page, click on "Downloads" then choose the videos you want to download.
PLEASE NOTE THAT FOR CREDIT-CARD PURCHASES IT CAN TAKE UP TO 15 MINUTES AFTER PURCHASING A VIDEO FOR THE LINK TO BE SENT TO YOUR EMAIL ADDRESS AND FOR THE STATUS TO CHANGE FROM "PENDING" TO "COMPLETED". THE LINK WILL THEN SHOW AFTER REFRESHING THE "ORDERS" PAGE.
FOR BITCOIN PURCHASES, IT CAN TAKE UP TO 30 MINUTES TO CHANGE FROM "PENDING" TO "COMPLETED".
2. How Do I buy more than 1 video?
The shopping cart system enables you to purchase as many videos as you wish. You can also come back at a later time and sign on to your account with the username and password you originally used.

Note that there is a limit of USD $125 per transaction, and a daily limit of EUR 500.
3. Is Naturally Naked Nudes a subscription site?
Naturally Naked Nudes is a pay-for-video website, and is not based on a subscription model. However, after purchasing a video, Verotel (our payment gateway), will send you an email with several details of your purchase. You can contact Verotel with the order number should you come across any irregularities with the payment process. After receiving the second email with the link to the purchased video, you can download the video as many times as you wish.
4. Can I use PayPal to purchase videos?
Paypal does not allow businesses in the adult-oriented industry to utilize their services. Instead, we use Verotel because of their reliability and consistent safe handling of all financial transactions. We have not encountered any payment issues with Verotel.
5. How do I get a free video after I have purchased 5 full-length videos? (PLEASE READ)
We keep records of all videos purchased and downloaded by each customer. After you have purchased the 5th full-length video, we will send you an email asking you to nominate the title of the video you would like to download for free.

Please ensure that any spam filters in place will not prevent us from emailing you. Also, note that for every 5 full-length videos bought, i.e.,5,10,15, etc, you will get a free video! In a similar way, if you purchase 5 video clips ($25 total), we will send you an email with a link to the 6th video clip.
6. Can I stream a purchased video as well as download it?
With most browsers, streaming of videos will occur after purchasing a video. The video can then be downloaded while the video is streaming or after the stream has ended. (Note that we now have the NnN site hosted on a fast server and downloading times have been significantly reduced.)
7. How do I leave a video review?
Go to the product page of the video you want to review. Click the "Reviews" button.

To add the review:
1) give the video a star rating
2) write the review
3) press "submit" button