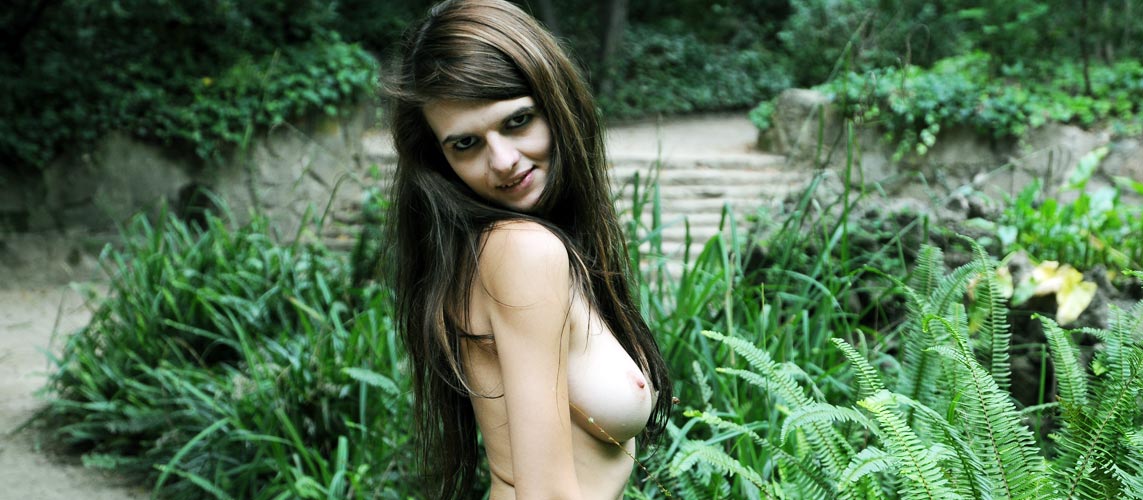 March, 2020 – 2 new "HAPPY" videos
The naked girls of Naturally Naked Nudes are at it again, this time having lots of fun dancing, exercising, cavorting, playing on the Greek island of Naxos, and showing off their nude bodies in public nudity settings. They reveal parts of their anatomy with carefree abandon, much to the delight of onlookers. These videos are part of the "Happy" series and are not to be missed!

Click on the following 2 links to watch their trailers:
1) Happy Exercises
2) Happy Hour
Cheers,
The Naturally Naked Nudes Team
December, 2019 - 3 New Videos , Shannon on the Islands of Greece
We are excited to present a series of 3 new recently edited videos highlighting one of the favorite girls of Naturally Naked Nudes, SHANNON. Shannon is a delightful Aussie girl whose beauty and innocence has graced our cameras on many occasions. This time, she travels to several Greek islands, enjoying the sunshine, the beaches, and public nudity outings. 

The titles of the 3 videos are:
1) Shannon on the Greek Island of Mykonos
2) Shannon on the Greek Island of Naxos
3) Shannon on the Greek Island of Paros
Cheers,
The Naturally Naked Nudes Team

September|October, 2019 - New Videos - The "Happy" series
We are delighted to present 5 new videos that can be seen on the Happy Series page of the NnN website!

To coincide with the recent migration of the Naturally Naked Nudes website to a faster server, we have uploaded 5 new videos that are part of the "Happy" series of videos.
Happy Days
The naked girls of Naturally Naked Nudes enjoy themselves in all manner of ways. They exercise, play on the Greek island of Naxos on one of the beaches, party in Byron Bay to the admiring view of others, and dance in a popular Barcelona club. These are indeed "Happy Days" for them and for us!
Happy Sexy
This time, the attractive girls of Naturally Naked Nudes show off in a variety of ways. Ice and water are playfully used to highlight the fun the girls can have while naked. They exercise delightfully, all the while completely revealing themselves. And two of the girls show how to intimately massage each other.
Happy Sports
There are 2 things the girls particularly enjoy while being filmed in the nude: revealing their bodies and sporting activities. In this video, both aspects are highlighted! There's running, indoor sporting activities, swimming, yoga, and even a round of ten-pin bowling.
Happy Clubbing
Most of the girls from Naturally Naked Nudes love dancing in the nude. Join Jimena, Frida and Bella as they go happy clubbing in the Joker Club and the wonderful La Terrrazza Club in Barcelona, Spain.
Happy Display
In this video, Barcelona in Spain and the Greek island of Naxos are the center of attention for the girls of Naturally Naked Nudes. There are fantastic public nudity scenes, including frolics in a park, a walk across a large bridge, and visits to wine shops, followed bypartying in a bar.
Cheers,
The Naturally Naked Nudes Team

February 1, 2019 - Special February Offer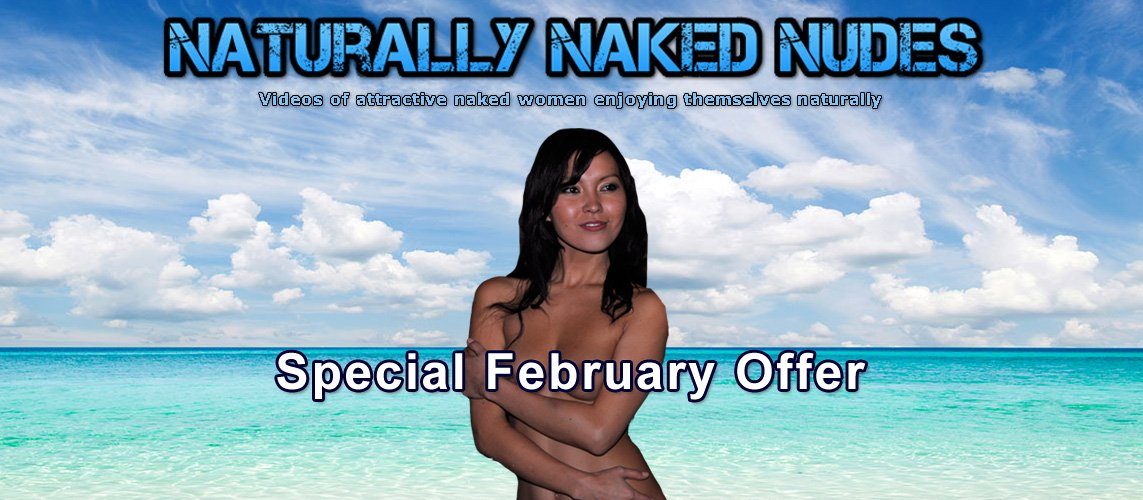 BUY 2 "REVELATIONS" VIDEOS, GET ONE FREE
coupon code: "revelations"
Hello All,
We hope this email finds you in good spirits.
For the month of February, if you purchase any 2 of the 3 "Revelations" videos, you will be sent a link to download the 3rd video for free! Simply use the coupon code "revelations".
The Revelations series of videos show the beautiful girls of Naturally Naked Nudes at their most revealing. And sexy! They cavort naked in public as well as show their intimate sides in the safety of the indoors. They also do yoga, exercise in various ways, and play together.
THIS OFFER IS NOT TO BE MISSED!!
Cheers,
Naturally Naked Nudes
August 5, 2018 - Newsletter #6: New Videos

We are pleased to present 6 brand new videos that have been uploaded to the Latest Videos page of the NnN website!
Unlike most of the previous videos we have produced, 4 of the new ones are unedited; that is, they contain only the original footage. The 4 videos are: Raw Fun 1 and 2, and Vicki Forever 1 and 2. This way of presenting the videos is a significant departure from the way we have usually presented them – it's naked fun at its best with the girls clearly showing just how much they enjoyed their time in front of the camera! Party Girls 1 and 2 feature perennial favorites, Gwen, Bailey and Andrea. In Party Girls 1, "Princess Kim" also joins in the fun, confessing to what really turns her on, then unabashedly dancing wildly. A more serious sequence is also presented, with a group of women gathering on a Byron Bay beach to promote women's assertiveness, and to protest against the violence of women. Party Girls 2 features naked dancing in the Czech Republic nightclub, Total Inferno, as well as in the New Casanova Nightclub in Barcelona. The videos are all presented in Full High Quality (HD) format, and are suitable for viewing on all platforms.
Cheers, The Naturally Naked Nudes Team
June 23, 2018 - Bitcoin (and Litecoin) Now Available


We are thrilled to announce that videos from the Naturally Naked Nudes on-line shop can now be purchased using the cryptocurrencies, Bitcoin and Litecoin. Of course, videos can still be bought using the credit card facility via the payment gateway, Zombaio. This update in purchasing capabilities is a significant moment in our history. We are constantly looking for ways to improve our products, as well as providing quicker means for buying videos. There is now a choice, credit card or Bitcoin/Litecoin. Naturally Naked Nudes is certainly modernizing!
Cheers, The Naturally Naked Nudes Team
March 7, 2018 - Newsletter #5: New Video Clips


6 video clips ($5 each) have been uploaded onto our new video clips page. BUY 5, GET 1 FREE! The titles of the clips are: * Cat Running – Cat-like Gwen just loves to exercise and do yoga for the cameras. * Dancing on the Beach – Two very naked girls have fun on a beach on the island of Naxos in Greece. * Exerbition – Gwen teats us with an exercise exhibition, including some intense moments on a pool table! * Reigning Cats & Dogs – Two sexy naked blondes show us how to really enjoy themselves, then relax tantalisingly in a swinging hammock. * River Walk – Katie walks naked along a Berlin river promenade much to the delight of on-lookers: a must-see show of public nudity. * Sexy Workout – Naked exercising and oil-rubbing on bodies, highlight this not-to-be-missed video clip. ALL VIDEO CLIPS ARE HIGH DEFINITION (HD)! We trust you will enjoy the new video clips!
The Naturally Naked Nudes Team
December 1, 2017 - Newsletter #4: NEW VIDEOS


6 new videos have been uploaded onto our website! See them on our Latest Videos page. The titles are: * Dominika Forever 1 – Public nudity with beautiful naked blonde Dominika. * Dominika Forever 2 – A naked Dominika plays for our pleasure. * Life with Naked Girls 1 – Several of the lovely girls enjoy themsleves. * Life with Naked Girls 2 – The naked girls now have some serious fun! * Revelations 5 – More intimate moments with the girls from Naturally Naked Nudes. * Shannon at the Otto Zutz Club – Aussie girl Shannon dances wildly in a Barcelona club. NOTE: some of the video files are larger than the files of previous videos. Downloading them might take longer, but we wanted to maximize the quality of the videos without adding too much download time. We also recently upgraded our hosting server, as well as made changes to the underlying code, both of which have dramatically improved the page-loading times. We hope you enjoy the new videos!
Cheers, The Naturally Naked Nudes Team
September 1, 2017 - Newsletter #3


September has arrived and we have completed and sent out the September Newsletter. We are pleased to announce that the "Buy 5 Videos, Get 1 Free!" promotion will continue till December. Hover over the "Videos" link on the top menu bar, and guide your mouse to a list of all videos or a list of the latest videos. We keep a record of all videos purchased and will contact you after each set of 5 videos have been bought. For easy reference you can create an account and come back later to purchase more videos or to see what videos have already been purchased. For more information about the purchasing of videos and how the "Buy 5 Videos, Get 1 Free!" promotion works, go to the FAQ page. We are also in the process of acquiring new videos and hope to have them prepared and uploaded by around the New Year. In addition, as a Christmas bonus, a new promotion will be put in place, the details of which will be presented in the December Newsletter. Lastly, the price of videos marked $9.99 have been changed to $10.00. Even though this goes against common marketing practices, it was done because we place the ease of price recognition to be a higher priority for customers. It also simplifies our accountancy procedures! Once again, we thank all our customers. We always endeavor to present an attractive website that is easy to navigate, as well as provide high quality videos that can be bought securely and downloaded quickly.
Cheers, The Naturally Naked Nudes Team
July 15, 2017 - Shoping Cart Now Available


We are thrilled that Naturally Naked Nudes now has a shopping cart facility installed. This is a marked improvement on the previous arrangement where only 1 video could be bought at a time. Customers can also choose to start an account that records all purchases and enables direct downloads from the site itself. The usual emails will be sent after purchasing a video so they can be downloaded by clicking on the text links. We have also initiated a purchasing procedure that requires input of each customer's name and address twice. This is a minor inconvenience, but we feel the extra security this method affords is well worth the effort. Thanks to all our customers who have bought videos. We value you all and will continue to provide great nudism videos, as well as a video download service that is safe and reliable.
Cheers, The Naturally Naked Nudes Team
June 1, 2017 - Newsletter #2


June is upon us and we are delighted to have sent out Newsletter #2 to all registered customers. As always, our intention is to inform everyone of the latest news, including any offers.
We have also added a "Categories" page on the site which allows customers to view lists of specific categories like yoga, exercise, public nudity, naked Twister, and other fun activities the girls love to engage in. This page complements "The Girls" page perfectly – they both simplify the process of finding each person's preferred style of naked girls videos!
Cheers,
The Naturally Naked Nudes Team
May 27, 2017 - New Videos


We are pleased that 6 new videos have recently been uploaded onto our Latest Videos page. The titles of the videos are: * Dolce Far Niente ("sweetly doing nothing") 1 and 2 – These videos feature the girls at their leisure times. * Naked Yoga – Watch seventeen girls (and 1 guy) pratice yoga. * Radical Exercise – Several girls exercise exuberantly, including dancing. * Radical Yoga – Strenuous yoga poses feature in this video. * Revelations 3 – Girls reveal the most intimate aspects of their bodies as they exercise.
All the Latest Videos are now priced at $15. We have increased the price because of rising production costs. The price of all previous videos remain at $9.99.Also, the popular video Walking Proud now comes in HD and is extended for 18 minutes with wonderful new footage of Aussie girl, Shannon.We hope you continue to enjoy all the videos, including the new ones now available for downloading.
Cheers,
The Naturally Naked Nudes Team
May 1, 2017 - Two New Pages: FAQ and The Girls of NnN
The results of a questionnaire we recently conducted with customers who bought videos this year has been concluded. The feedback is much appreciated. In light of the answers, we have updated the Frequently Asked Questions (FAQ) page in order to make purchasing the videos easier to complete. In particular, we have written about the nature of the NnN "subscription" message that our payment gateway providers send to each customer who has completed an order. We also mention the reason we cannot use PayPal for financial transactions.

Several of the girls who grace our site are now featured on a new page titled "The Girls". Clicking on any of the images, or their names underneath, will take visitors to each of the girls' pages with links to all the videos they appear in. A number of customers also indicate in the questionnaire that they would like to have new videos added to the Naturally Naked Nudes store. Fortunately, we are in the process of formatting 6 new videos and aim to have them available for purchasing by the time we send out Newsletter #2 in June. We hope these new pages will make navigation and purchasing videos easier for you. And look out for the new videos coming soon!
Cheers,
The Naturally Naked Nudes Team
March 1, 2017 - Newsletter #1
Newsletter #1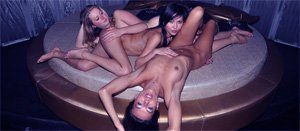 It's been a long-time coming! We have our first Newsletter to mark the beginning of a new era for Naturally Naked Nudes. And to mark the occasion, we have offered the special: "Buy 5 videos, get 1 free!". For those who have already bought videos from our store, we welcome them to peruse the deliciously naked girls on our site and purchase more – we have been keeping tally of earlier purchases, and are committed to implement this offer by sending emails to each customer. For now, the newsletter will be quarterly, and we will endeavor to coincide each one with a new offer. Should there be enthusiastic interest in them we will increase the frequency. We trust you will keep enjoying the frolicking naked girls of Naturally Naked Nudes as much as we do presenting them.
Cheers,
The Naturally Naked Nudes Team
January 25, 2017 - Brand New Videos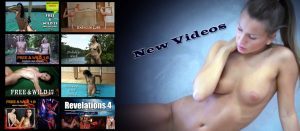 To follow-up the completion of our new website, we are delighted to present 8 new videos for your enjoyment:
* Exercise Life complements the previous Exercise Girls, highlighting the joy of naked girls keeping themselves fit and healthy by running, dancing, stretching and yoga. There is also some fun with two of the girls playing kickball. * The rollicking Free & Wild series continues with the inclusion of episodes 15 (Sailing Free), 16 (Running and Shining), 17 (Rolling and Rocking) and 18 (Night Fantastic). * We begin a new series – Holidays with Girls 1 and Holidays with Girls 2 – this time, our lovely ladies go on holidays and partake in all manner of activities, including nightclubbing in Barcelona, body painting, bowling, table-tennis, and long walks. * In Revelations 4, the girls reveal themselves to be genuine lovers of naturally naked activities. From walking naked through the streets of Barcelona to a whole week-end of playing naked games in a summer cottage in the Czech Republic, they will enthrall and charm.
All the new videos are readily downloadable from a fast and secure server. If you liked our previous videos, you will love the new ones!
Cheers,
The Naturally Naked Nudes Team
December 9, 2016 - Brand New Site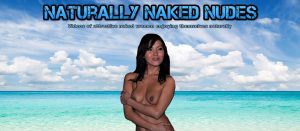 We are very pleased that our re-designed site is now complete and fully operational! Much effort was put into integrating all facets of the site in order to not only make it visually appealing, but also to make navigation simple and the buying of videos readily accessible. For example, if you like a particular video because of the models it features, you can now click on the tag of one of the models and the trailer images of all her videos will appear on a separate page. Click on an image and you can view the trailer itself. At Naturally Naked Nudes we take pride in what we do, and we always strive to present the content of the site in ways that match the high quality of the videos. The girls have given their best and we aim to do likewise! We are also currently in the process of getting new videos ready for uploading and will update this page when they are available. We hope you continue to enjoy what we are offering.
Cheers,
The Naturally Naked Nudes Team
May 7, 2016 - Things Are Moving Fast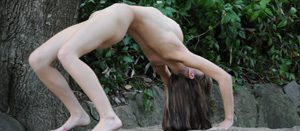 We are in the process of revamping our entire web-site once again which should be in place fairly soon. We have also upgraded our Vimeo account to VimeoPro which has allowed us to add three channels to the site:
naked girls yoga
,
naked girls exercising
and
naked girls art
. These channels are great ways to organise and showcase specific themes and to bring them all together in the one place. So, if you are particularly interested in watching naked girls strut their stuff in precise ways, then head on to our new VimeoPro site. The quality of the new clips are far more superior. We will be adding more channels in the near future. We also have another 12 videos being processed for uploading to the Naturally Naked Nudes site here. The films have already been shot and the trailers edited to highlight the girls' activities. When all the items have been successfully incorporated into the site, we will update this page for you.
Cheers,
The Naturally Naked Nudes Team
April 15, 2016 - Hello All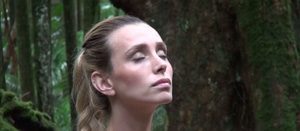 We hope this update finds you well. For those who recently bought videos from our store, we trust you are taking pleasure in watching them. We feel that what we have to offer in the world of videoing naked women enjoying physical activities, is both professionally strong and unique. The models are very attractive and many of the shoots are set in beautiful surroundings from around the globe. Naturism is a way of life for many, and, like the word implies, it is completely natural! Our Naturally Naked Nudes
Facebook business page
has just been created. We will be regularly updating the site so go and have a look at what's on offer. Some of our best photos will be posted there, acknowledging however, that Facebook has more stringent standards than other social media sites relative to nudity. You may wish to look at our other web-pages and channels that have been created on
Tumblr
,
Google+
and
Vimeo
. Please give them your stamp of approval and press the "like" buttons, as well as become followers! We are also in the process of preparing new videos to be uploaded for sale in our
video shop
. We will keep you posted as to when they become available. We hope you had a great Easter!
Cheers,
The Naturally Naked Nudes Team
March 21, 2016 - Revamping Web site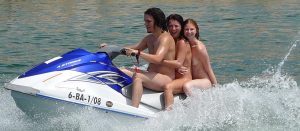 For the past few weeks we have been diligently re-vamping the Naturally Naked Nudes web-site. We are pleased that the project has now been completed! The
video shop
page has a brand new format that allows for clear visuals and easy navigation. Click on the "Free Trailer" link under any of the photos and you will be taken to the corresponding page for each of the videos for sale. A short summary of the video is provided, and you can get a taste of what is on offer by viewing the trailer. A sorting function for the videos has also been provided with several choices available. If you wish to purchase a video, simply click "Buy Now With Zombaio" and you will be directed to the purchase page. Zombaio is our choice for on-line merchant banking requirements as they are secure and efficient. We have already had several transactions processed, all of them going through quickly and without incident. We will be regularly updating the site and sharing that information with you on this page, so do come back!
Cheers,
The Naturally Naked Nudes Team